Plaster damage repair and new plaster installation is best left to a qualified plasterer in CT. Plaster is not like drywall or wood, manufactured in pieces you cut and fabricate and then fasten in place. Instead, wet plaster is applied in layers, a process that takes skill and experience to ensure it's done right!
A good plasterer in CT is often hard to find, as learning proper plaster installation and repair techniques is not a simple process. However, a homeowner or commercial property owner can find someone with the skills and abilities needed to ensure high-quality plaster installation and seamless plaster repair in CT, if you consider a few simple tips. You might also note why this work is best left in the hands of the pros, rather than attempting it on your own.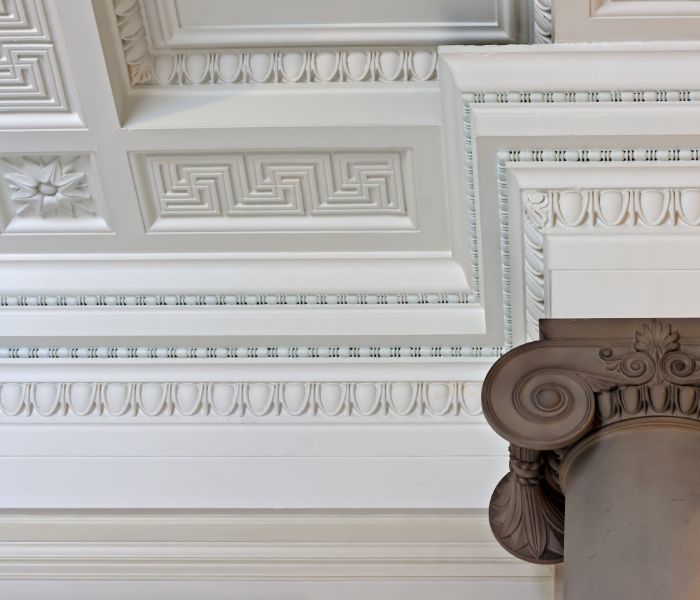 1. A Good Plasterer in CT Specializes in Stucco
A general contractor might offer drywall and other such everyday repairs but a good plasterer in CT specializes in stucco installation, plaster ceiling crack repair, and other such work. As plaster is so challenging to work with and offering seamless repairs requires specialized skill, you want to choose a contractor who works with this material exclusively, to ensure they have the experience needed for your plaster repairs.
2. Choose an Experienced Plasterer in CT
The best way to learn precise, expert plaster installation and repair is through experience. Plaster ceiling crack repair in CT structures and other such work is not something you can simply read about in a book! Avoid an inexperienced plasterer in CT but choose one with years or even preferably decades of actual hands-on experience.
You might also note a contractor's past work, if possible. Many plaster repair contractors in CT showcase their past repairs and installation online, and taking a few minutes to note a potential plasterer's portfolio can help you choose an experienced, skilled contractor.
3. Look for a Local Connecticut Plaster Repair Company
One reason to choose a local Connecticut plaster repair contractor rather than opting for a franchise or big company headquartered elsewhere is that a local plasterer is familiar with typical Connecticut properties. He or she will know more about how prewar homes and commercial buildings were constructed, the type of plaster used for their design, and other such details.
A local plasterer in CT will also be familiar with the various designs used to create medallions, friezes, and other such finishing pieces in area buildings. These details might not be as ornate as plaster structures in other parts of the world or might be a particular size, to ensure they're proportionate to Connecticut area houses. Experience with local structures ensures a skilled, qualified plasterer in Connecticut able to perform repairs properly.
4. Be Careful of Quotes Offered Over the Phone
A plasterer in CT might offer a "ballpark" figure for needed repairs or installation, or have a set hourly price they might share with potential clients. However, plaster ceiling crack repair in CT as well as wall repairs and new plaster installation are often very involved processes, and a skilled plasterer will typically want to perform a full inspection of the damaged area before offering a final quote.
Decorative details might also add to your plaster repair costs in CT, which is also why a skilled plasterer might need to inspect your home before offering a price for repairs. Medallions, crown molding, and other such trim often needs molds cast to replace damaged pieces and a plasterer needs to note the extent of detailing and damage to that trim. If a CT plasterer doesn't offer a quote over the phone, don't assume they're trying to add unnecessary services or prolong the process but note that this might indicate their professionalism and experience instead!
5. Be Careful of Quick Plaster Repairs in a CT Structure
Many everyday cracks and other such minor plaster damage might not require lots of added work for repairs but be careful of promises of quick plaster repairs in a CT structure. As said, a plaster restoration contractor should examine plaster layers and lath carefully, to note potential damage underneath the surface. Failing to inspect plaster properly and perform needed lath repairs often means future cracks and other such damage!
As plaster is applied in layers, a plaster restoration contractor should also take all the time needed to ensure each layer is set and cured properly before moving on to the next. He or she might also need to reinforce existing plaster especially along the ceiling, as said, and this job should not be rushed! Use caution when considering promises of quick plaster repairs in a CT structure and ensure you choose a contractor who is committed to thorough, efficient repairs.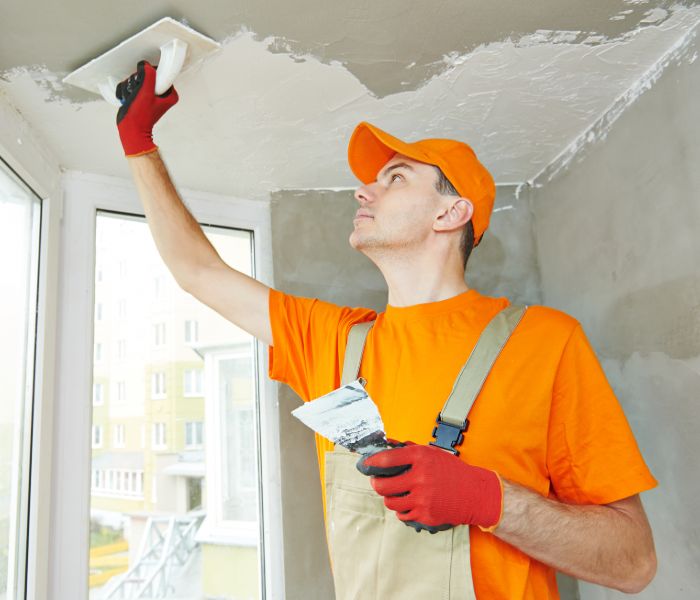 Why Avoid DIY Plaster Repairs in CT
The internet offers a wealth of options when it comes to DIY repair videos and tutorials, and your local hardware or home improvement store might also offer lots of rental tools and equipment. However, online videos and rented tools are not substitute for quality plaster ceiling crack repair in Connecticut and other such repair work you need to have done!
One vital consideration is that improper plaster ceiling crack repair in a CT structure can allow for additional cracks and potential sagging or collapsing. Note that plaster is somewhat heavy and that weight pulling down on a damaged ceiling lath means eventual cracks and other damage, which becomes more costly the longer it's ignored! Avoid a sagging, uneven ceiling and the risk of collapsed sections by relying on a professional CT plasterer for needed repairs.
Depending on your home's age, it might also be challenging to match plaster paint. Paint tends to age and discolor over the years no matter the material under it, and plaster is no exception. Since many homes in Connecticut boasting fine plaster work were built some decades if not even a century ago, matching plaster paint to today's colors is challenging, but a skilled plasterer in CT can typically find the best paint color and ensure seamless repairs.