Stamford, CT, is an excellent city in which to live and work, as it offers residents a variety of housing choices, a strong economy, and lots to see and do every weekend! Located in Fairfield County on Long Island Sound, Stamford is also just a short drive from New York and all that the Big Apple offers.
If you live in or are planning a visit to the area, check out this quick list of 8 fun things to do in Stamford, CT, as early as this weekend. As always, phone or otherwise check information ahead of time in case of COVID-19 closures and other disruptions, so nothing gets in the way of your weekend plans in this amazing city!
1. Cove Island
This 83-acre park offers visitors lots of relaxing green space next to the water, where you can picnic, bike, hike, or just relax and enjoy a good book. The beach area allows for swimming when the weather is warm, and there are plenty of grilling areas for cooking up a feast for the family.
2. Stamford Museum and Nature Center
Covering over 100 acres and including a 10-acre working farm, the Stamford Museum and Nature Center offers a wealth of activities for everyone in the family. There are some 80 acres of outdoor trails, a four-story planetarium and observatory, an interactive museum, and even an otter pond! If you love nature and learning about the beautiful world around you, the Stamford Museum and Nature Center is a must-see.
3. Capt. John's Tiki Tours
If you'd love a boat tour of Long Island Sound, check out Capt. John's Tiki Tours! The tiki boats of this touring company provide a fun backdrop for your quick jaunt around the bay, offering lots of shade and some Hawaiian music to set the mood. As the company's tour schedule varies according to the weather, check their website at https://www.captjohnstikitours.com/ for closures and tour information before heading out!
4. Greenwich Polo Club
Hosting polo matches throughout the summer, the Greenwich Polo Club is an excellent spot for those who love the sport or who just want to see some majestic horses at work. On Sundays throughout the summer, the matches are open to the general public so you can relax under an umbrella and watch the game unfold up close.
5. Huntington Harbor Lighthouse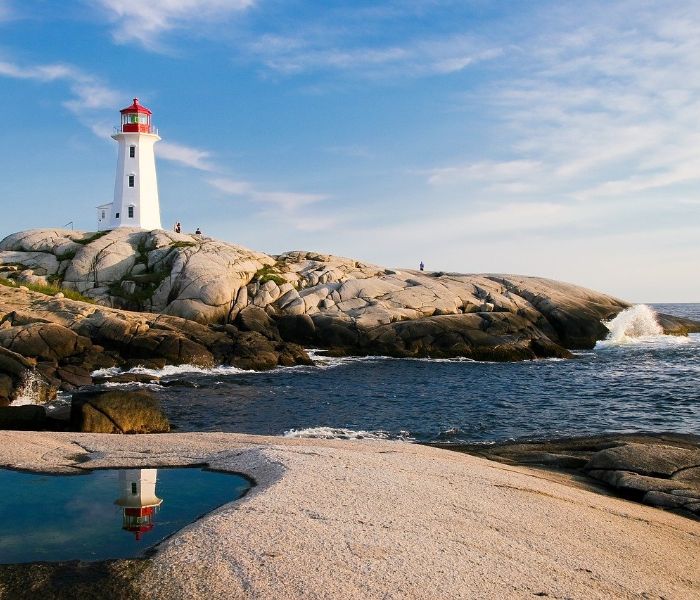 Established in 1857, the Huntington Harbor Lighthouse is an excellent spot for lighthouse lovers! The light itself is designed to resemble a small castle, and it provides an excellent backdrop for photos or for just enjoying the view of the water around it.
6. West Beach
When it's time to enjoy some fun in the sun, pack up the family and head to West Beach. This beautiful waterside park offers lots of soft sand for kids to build a sandcastle or just for relaxing and enjoying the warm weather. There are also sports fields you can enjoy and a long dock for fishing or getting a better view of the water.
7. Stamford Dog Park
While there aren't any agility courses or other fancy details in the Stamford dog park, many visitors note how well-maintained it is, and how much they enjoy bringing their own pets! Regulars take a great deal of pride in the park and it does offer lots of benches for relaxing and enjoying a book while your four-legged friend gets some needed exercise and socialization.
8. The Hoyt-Barnum House
Built in 1699, the Hoyt-Barnum House offers an authentic look at life as it was several centuries ago. The house includes authentic furniture pieces and showcases construction styles as they've evolved over the years. If you love history and especially historic architecture, check out the Hoyt-Barnum House.
Connecticut Plaster Restoration is proud to offer this information to our readers and we hope you find it useful when looking for fun things to do in Stamford! With so many great area attractions, we know that homeowners have better things to do on the weekend than manage their own plaster restoration in Stamford, CT. If you notice ceiling or wall cracks in your home, and especially if the plaster has started to bulge and sag, call the pros here at Connecticut Plaster Restoration. We offer over 20 years of experience and stand behind all our plaster repair work with a full guarantee you can trust.